Actually, I needed this map before traveling Oia💦
Before you go to Oia Santorini(Θήρα / Thira),you should check this map ↓
Because there are few guides that show you details of land and street in Oia.
My map tells you where to see the blue dome house, and another spot of sightseeings.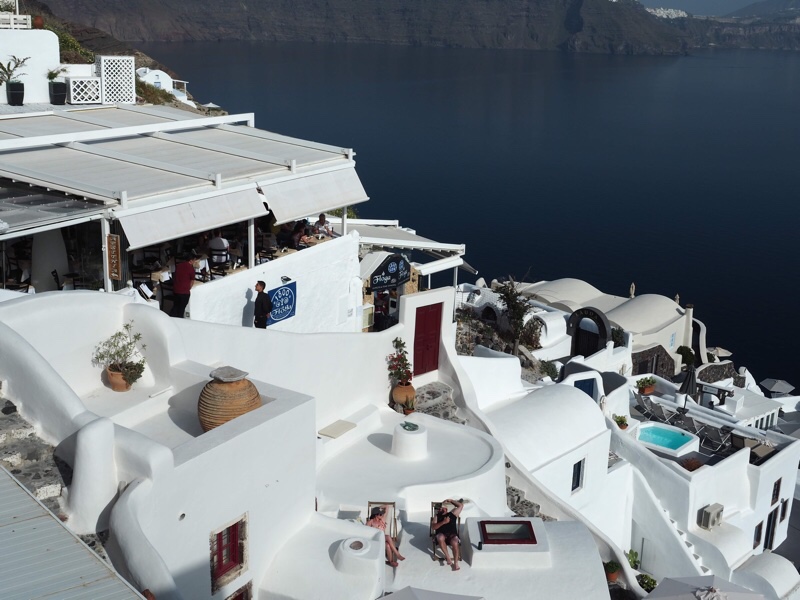 I recommend this map for the people who search for hotel and restaurant, who don't have enough time but wants to enjoy Oia Thira
Why don't you go Oia, Santorini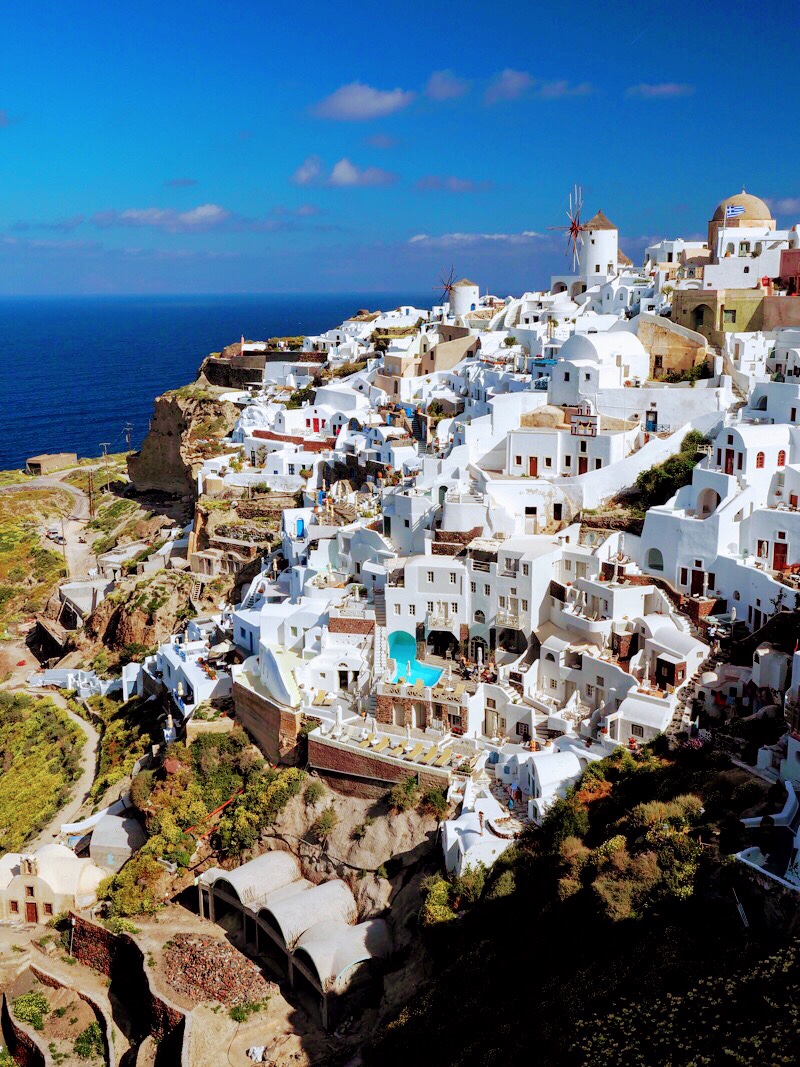 Beautiful white houses stands on sheer cliff. It's symbolic view of Oia.
There are 3 main towns in Thira island.
And Oia is north side.
You can see amazing scenery, such as blue dome house, beautiful sea, caldera, and world best sunset !!
I recommend you to book the hotel in Oia.
It's perfect place to see. But in the evening, Oia is filled with all lot of visitors. Even more sunset time.
There were few people in Oia till late morning. So I could enjoy sightseeing, in my trip.
Especially early morning was the best time to walk around and take a memorial photo
Oia's perfect guide map
There are many path that is not on map.
This map helps you to find a special scenery and the way to get there.
I made this map by staying Oia for 4 days.It is what I wanted before traveling Santorini.
"Satellite photo" of Google maps is also useful in traveling Santorini.
※You must understand that "Satellite photo" doesn't much exactly default map
Recommend areas depending on the situations
Do you want to know the area where you can see nice landscapes
blue:blue dome house
red•orange :sunset
purple :city lights
Blue dome houses
Go blue area on a map↓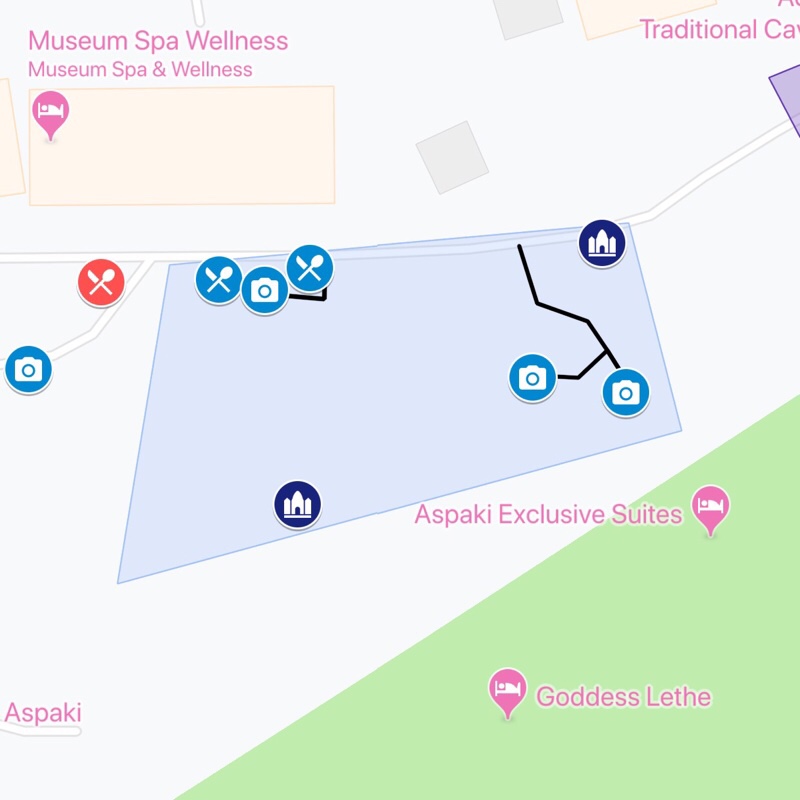 Navy icon shaped church is the blue dome house.
And, camera icon is veiw & photo place.
This photo↓ is taken from right side photo icon. You can see 3 blue dome and beautiful sea.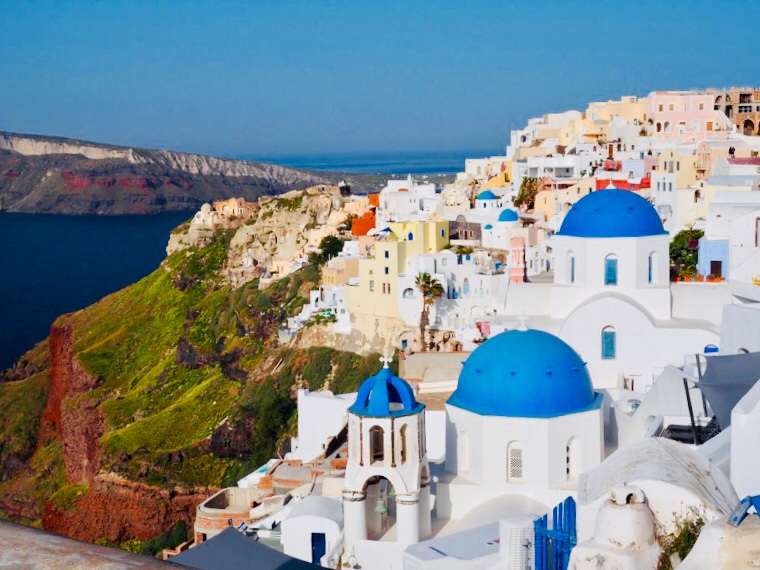 There are some lanes you can't enter without photo tours like wedding photos.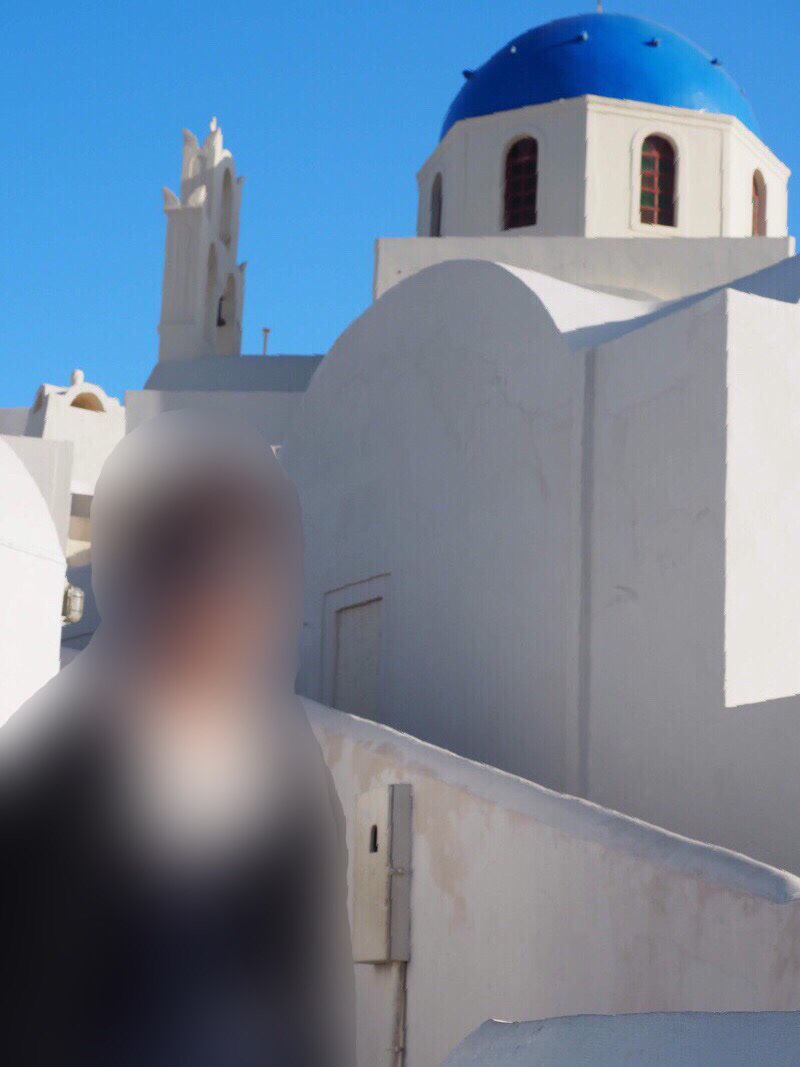 It's nice!
But I want to see the scenery of blue dome and sea too.
Terpsi, (a restaurant) have great view↓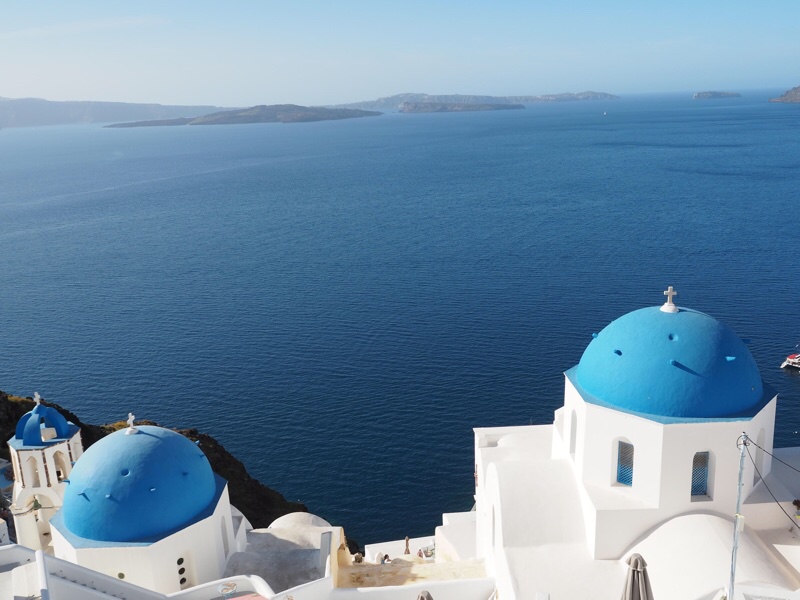 You can take good photos wifh amazing scenery.
I came here for breakfast and succeeded to get ocean view seat.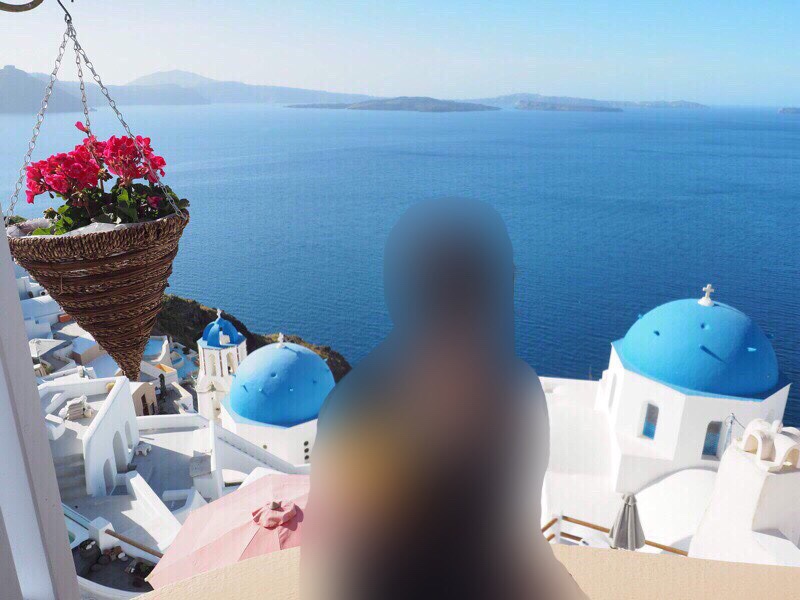 The weakness of this restaurant is high price.
1drink 10€〜
little expensive, but nice location.
So I decided to think that includes observation decks price.
If you don't want to pay it. You can also see similar scenery →Go the path behind the restaurant to camera icon !!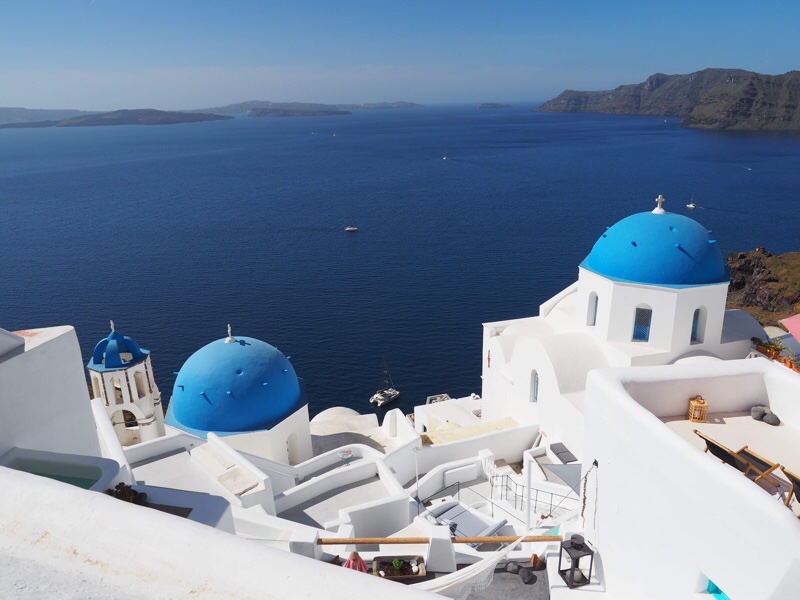 Another blue dome view spot
from a narrow path.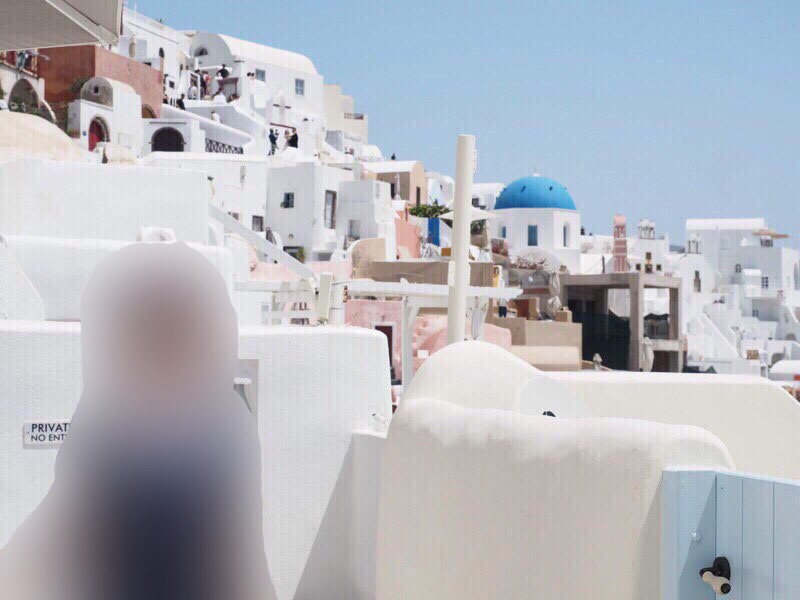 If you wanted to book hotel with blue dome view
Search blue area.
I think right side(east side) of map is good area to see.
World,s best sunset
orange & red area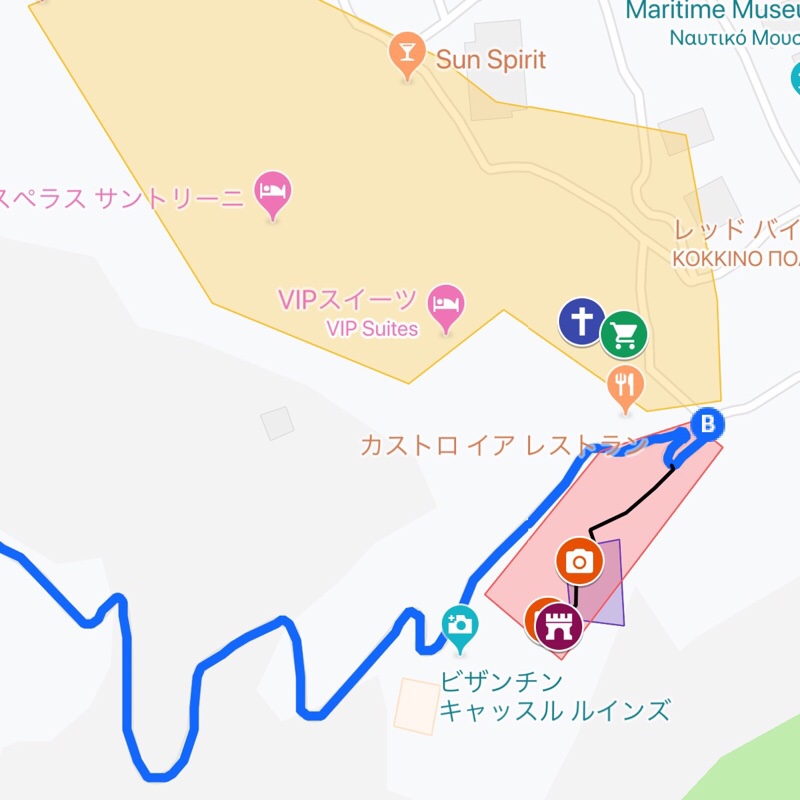 Amazing view !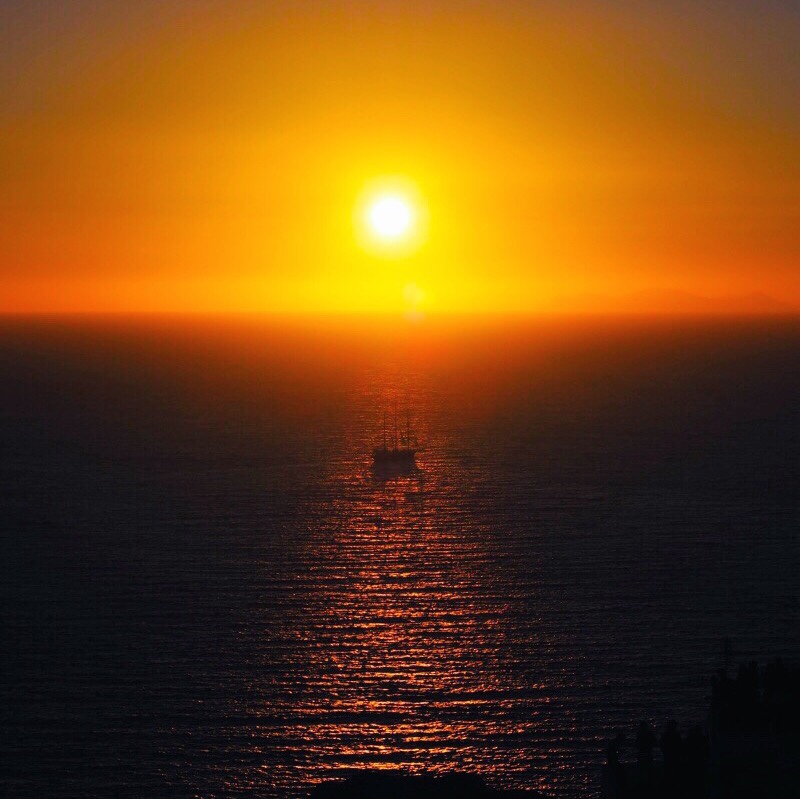 Scenery from red area
Sunset over the sea
white houses changes color under the sunset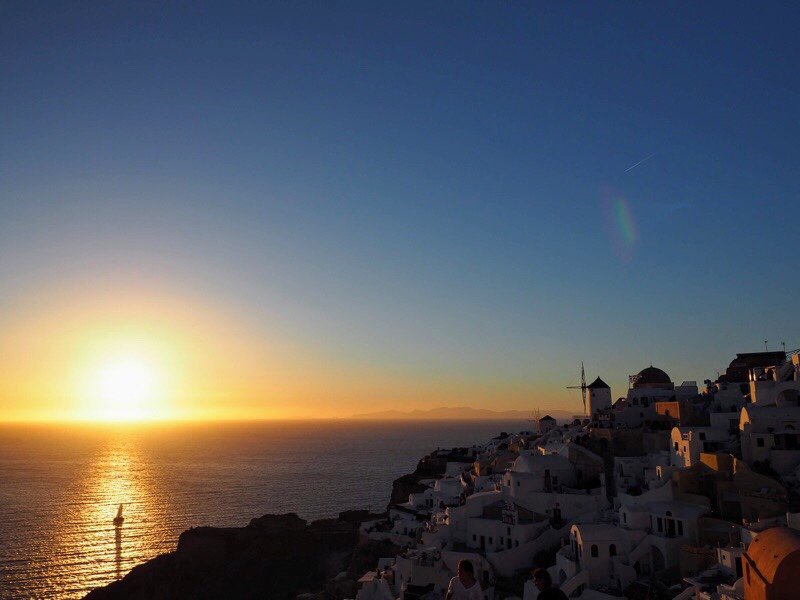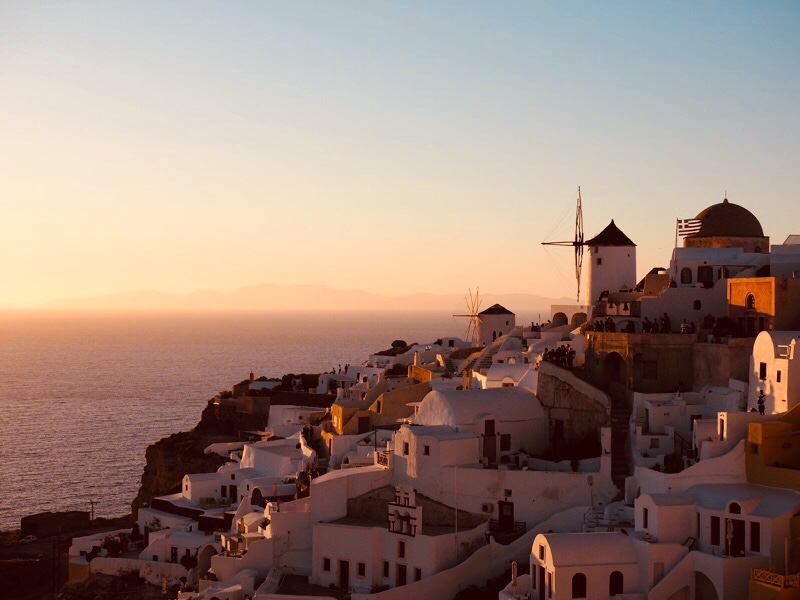 Red area have several luxury suits.
The best sunset point is Oia castel.
Many visitors came together here. It was very crowded!
In this crowd… The family who stay the suites looks so comfortable.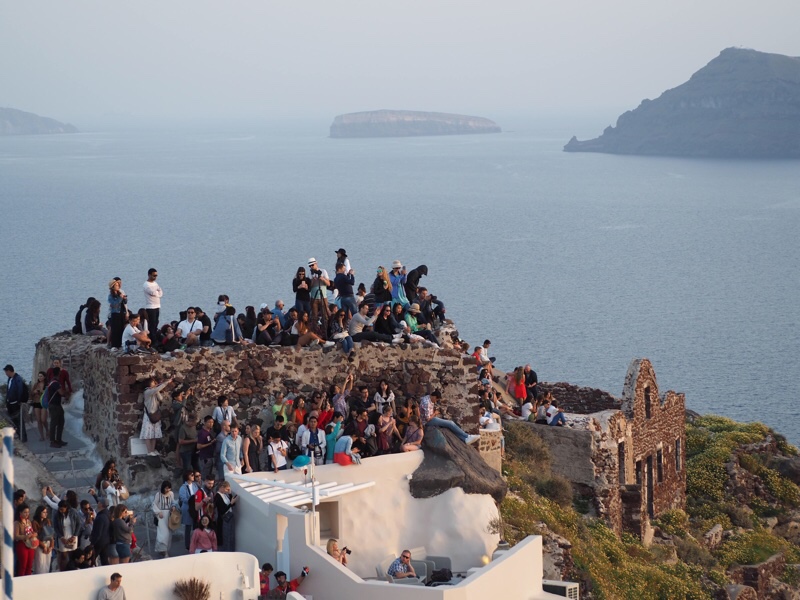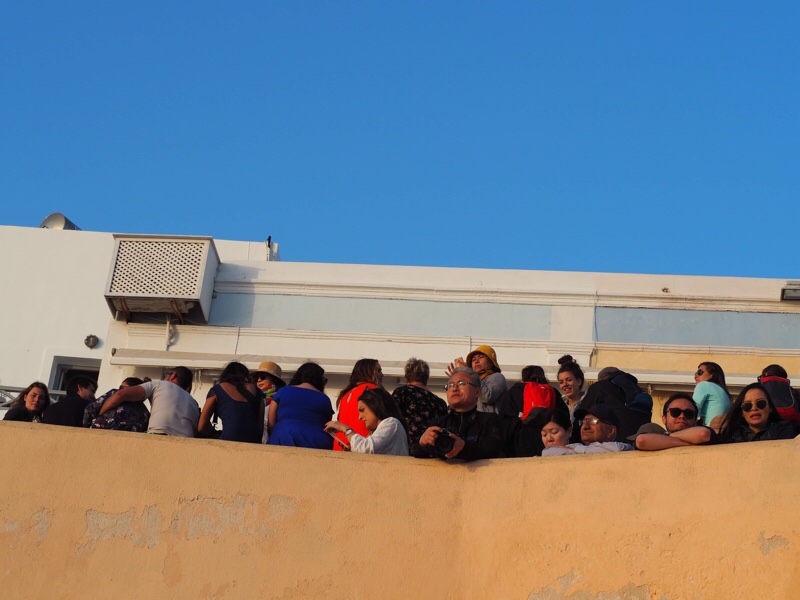 book luxury hotel? or wait and stand in a line?
Scenery from orange area
Sea view!
Oia's sunset shows you a different face everyday. So you never tired of it.
In good condition, you can see shining road on the sea!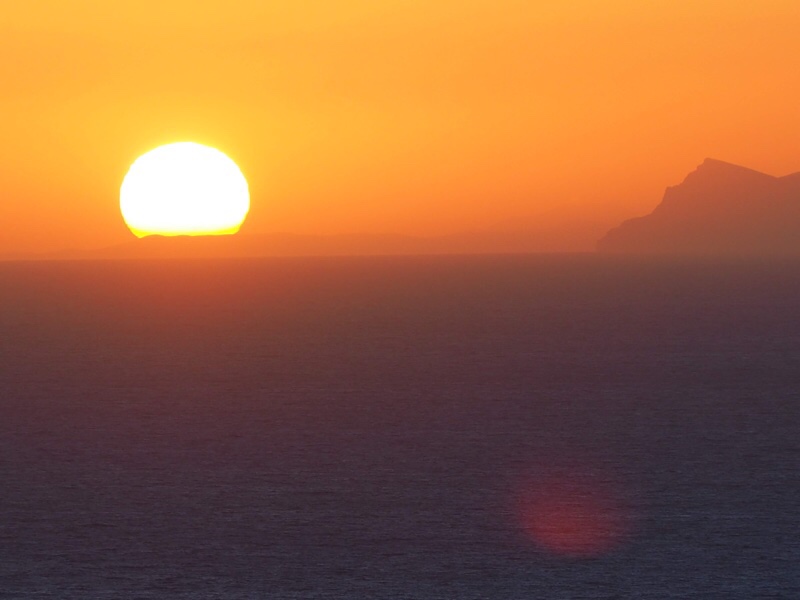 Our hotel was located in this orange area↓
Oia collection【sunset mansion】
I recommend to stay this hotel
→イア宿泊におすすめ!夕日が最高にきれいなホテルOia collection sunset mansion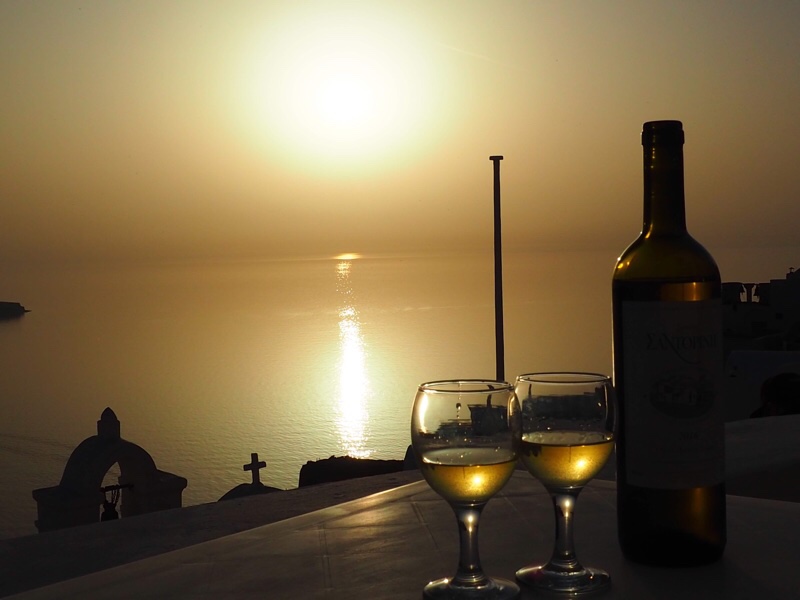 You can get perfect sunset time with santorini wine !
Wonderful !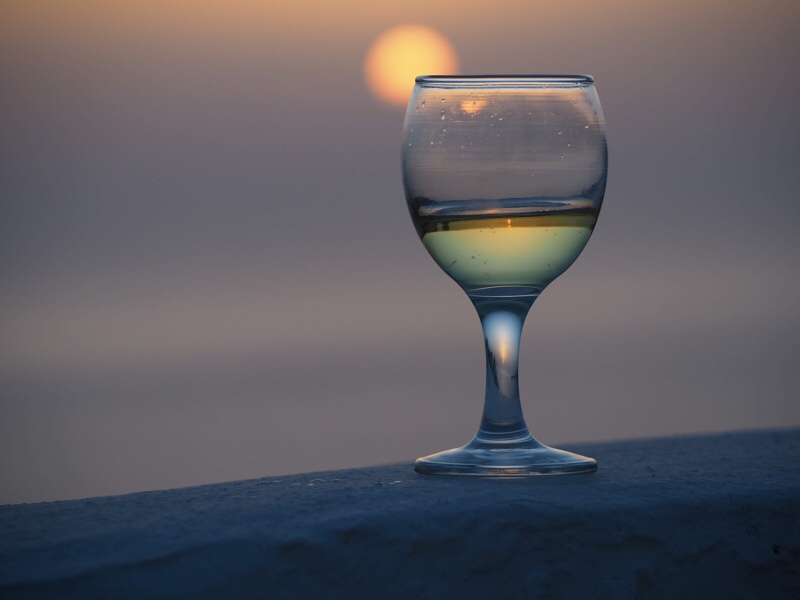 You can shoot freely.
oia collection was little cheaper than other luxury hotels in this red & orange area.
City lights
Go purple area
You can easily look Oia's city lights.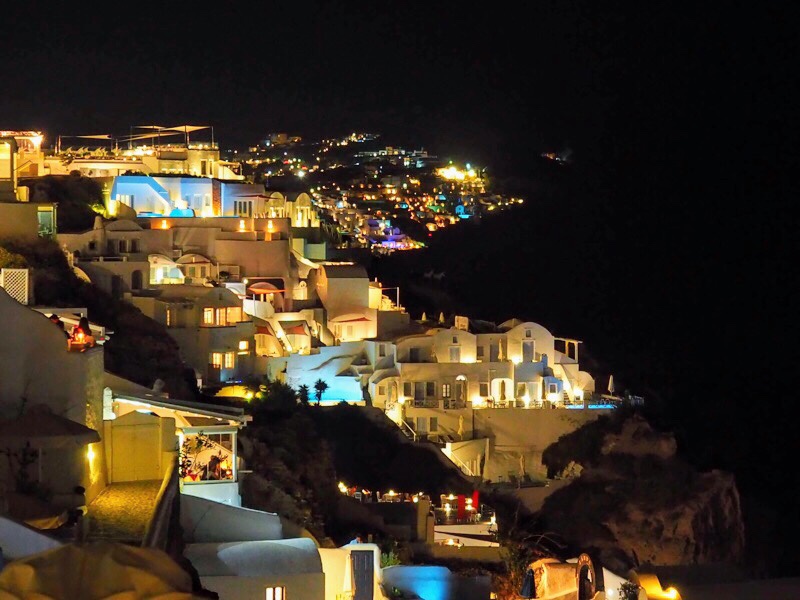 Oia was beautiful also in the night.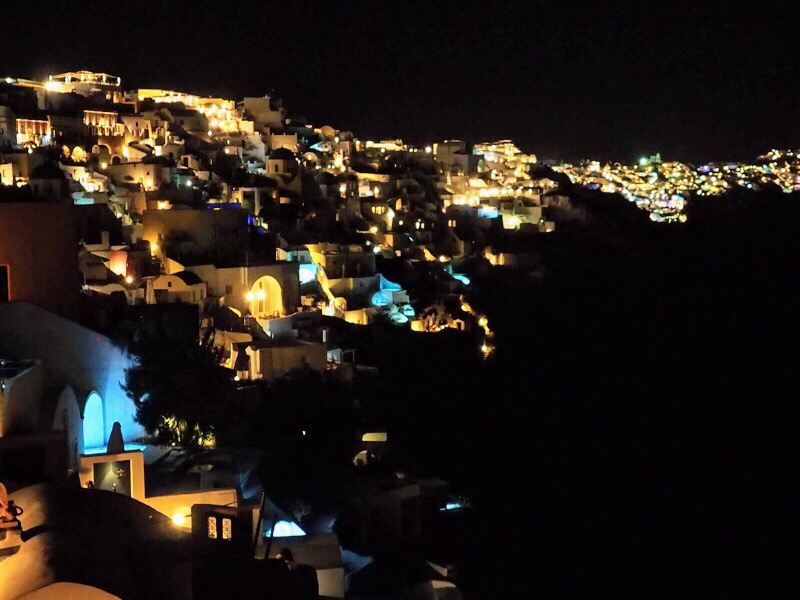 The light reflects off the pool water.
Another view point, photo spot
Monument of bells
I recommend this place for taking photo!
【map→4bells】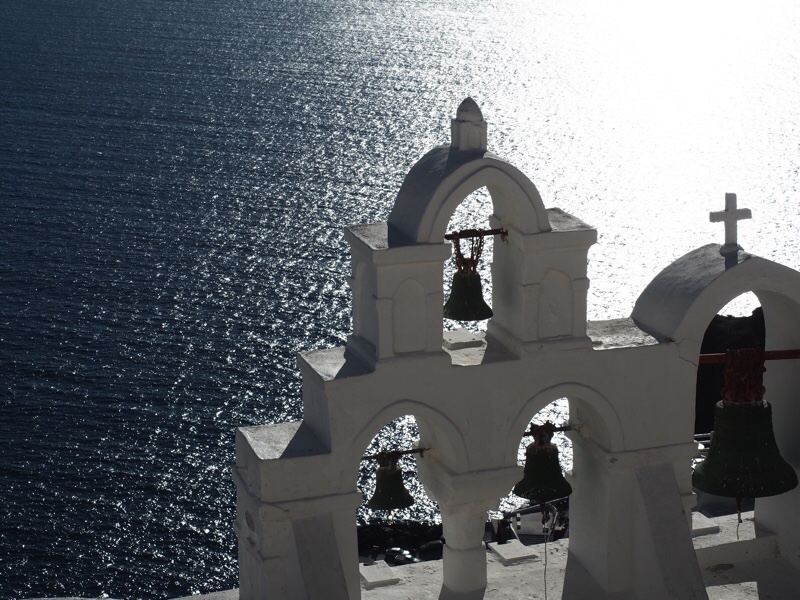 White monument and blue sea.
Another one is here↓
【map→one bell】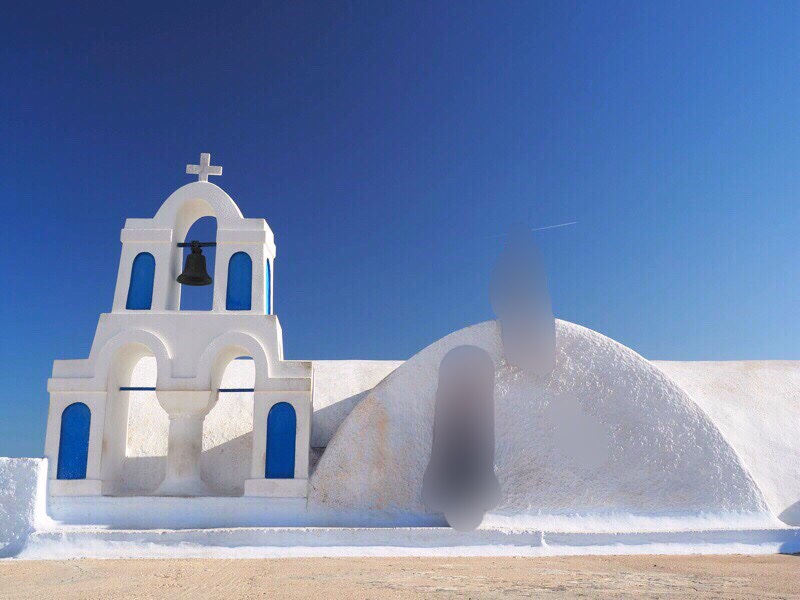 Morning is the best time for sightseeing. There were few people.
Go to Amoudi bay
Move down the steps (A〜B)
It takes about 10 minutes
It's a little hard way, but you can have a good experience.
Cute house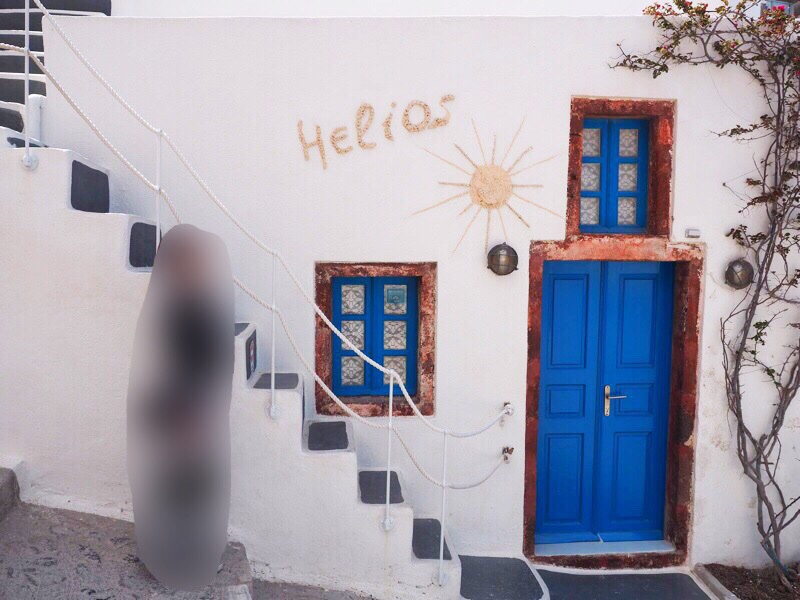 The scenery from the steps is so nice!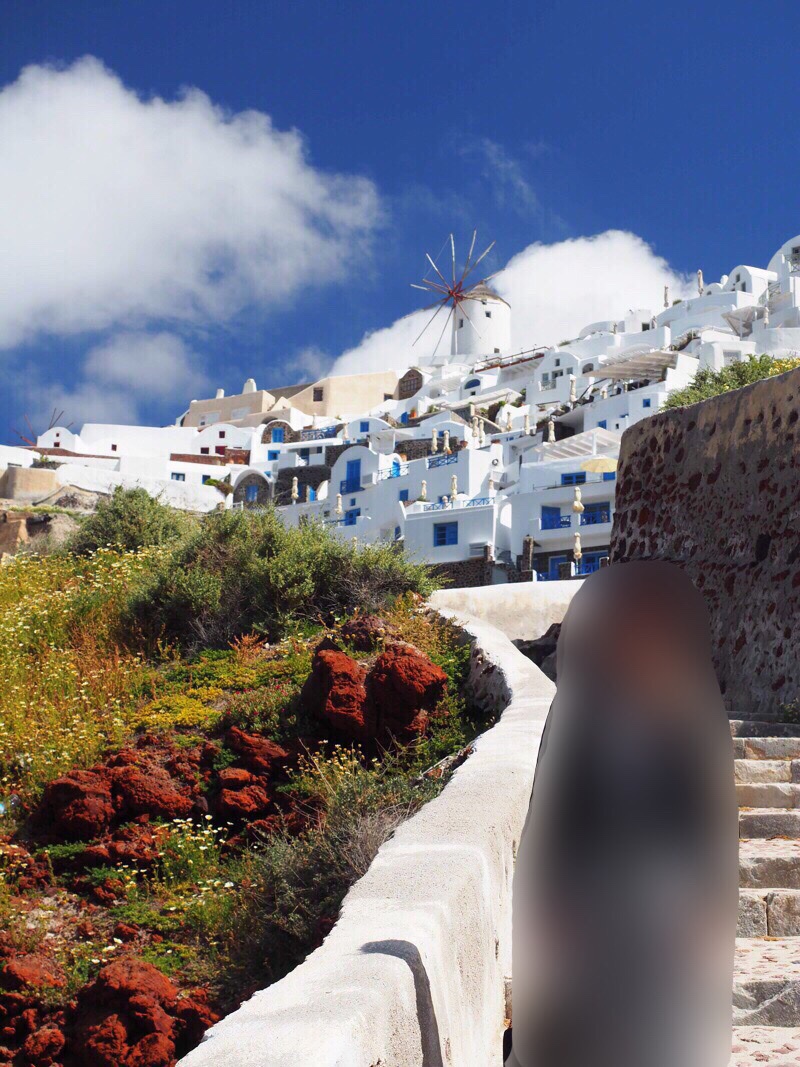 Sometimes pass the donkey.
His job is a taxi to up the hill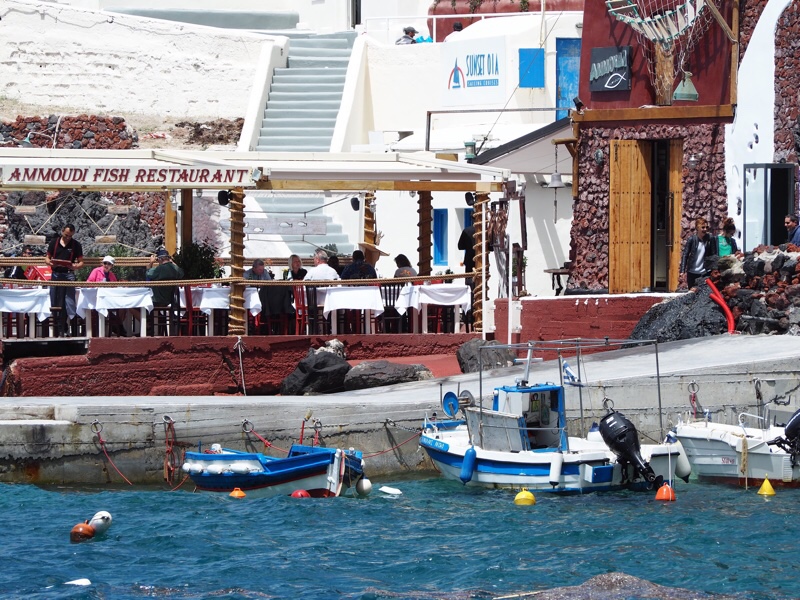 Then there are special restaurants right in front of the sea!!
Recommended restaurants & shops
Greek foods were nice ! and not too expensive.
Orange restaurant:
Orange was good restaurant ,recommended by hotel-keeper who lives in Oia.
Yellow restaurant :
Yellow was also nice restaurant that I have been interested in.
Touch the mark of restaurant in my map. then you can find comments →【tasty】or【nice view】
You can check the foods of restaurants in this Japanese article.→https://naada2.com/travel-oia-restaurant/
Mini Market
Green cart icon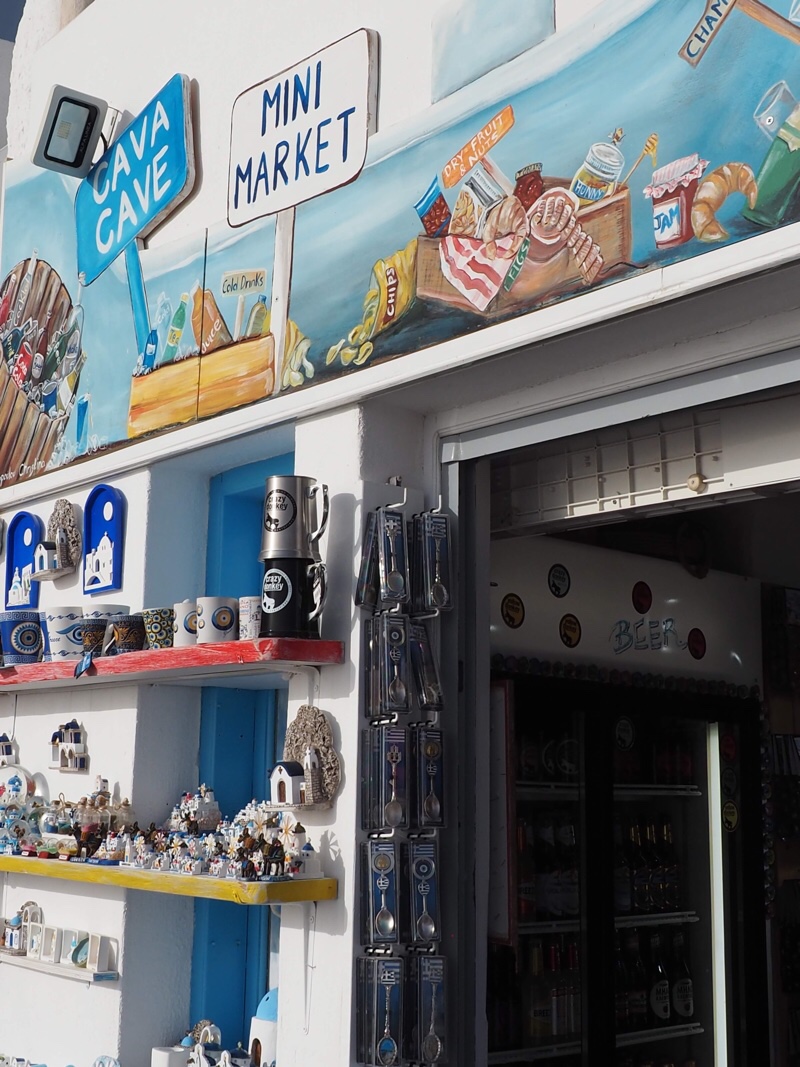 It is a small market but good selection.
Especially, wines and foods like olive.
We bought 3 bottles of wines made in Santorini. Sigaras winery was taste good!